Kars Flight Ticket
Kars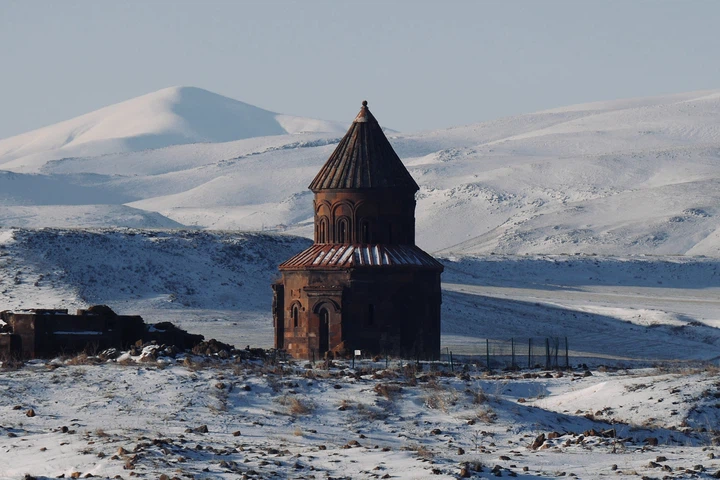 You can reach the city of Kars with a safe and comfortable flight thanks to the Kars flight ticket deals. Moreover, thanks to the opportunities, you will come to the city of Kars faster. In this way, your Kars trip starts and continues as soon as possible.
Kars is one of the coldest cities in Turkey. Every morning, Turkey's first sun rises here. This city, which is one of the places where winter tourism is made thanks to its snow-covered mountains, has Sarıkamış Ski Center, one of the most important ski centers in Turkey. In addition, the city has the oldest settlements in history. The oldest Turkish name among Turkish cities is Kars. Traces of ancient civilizations in the world can be seen in the city.
Urartians, Persians, Arabs, Seljuks and Ottomans ruled at different times in this city, where there are traces of Paleolithic periods. It has a multicultural structure influenced by Russian, British and Armenians. Today, Azeri Turks, Kurds, Telekemer, Turkmens live in this city, where there are places of worship of different religions, stone houses from the Russians, ancient cities and underground cities, statues. Since the old years, Kars has been occupied by different countries as a border city. Therefore, it was always a sanjak with soldiers and pasha. Kars is also the first city to win a Gazi medal for its achievements in the war.
Ottoman, Armenian and Russian architecture can be seen in this city where cultures of different ethnic origins live together. The city, which has 15000 students, is famous for its different wealth and educational standards. The conservatory in the city is one of the most important schools in Turkey. The city of Kars, which the Turkish poet Cemal Süreyya describes as "white, sleepless and distant", is mentioned in the poems of many poets, writings and essays of the authors. The Moroccan community here has a great influence on Kars. The Molokan people became known as 'Spiritual Christians' who emerged from the Russian Orthodox Church. They have a structure in which no one comes between God and man. For this reason, they were forced to migrate to Russia, the Caucasus and Kars.
If you are planning a trip to Kars and want to explore every part of the city, you can take advantage of Kars flight tickets to reach this city in a comfortable and practical way.
When to go to Kars?
In the city of Kars, where the winter months are long and very cold, the summer period is warm and cool. It is a famous place in terms of tourism in winter. A large number of tourists come to the city during the school holidays every six months. The train line, known as the Eastern Express, offers a wonderful view to the visitors with its flights in February, March and April. January and February are ideal for attending winter events. The nature of Kars is completely different from the mountainous landscapes in Europe, and it takes on a reddish gray color in summer. Those who wonder how many days it is necessary to stay here to visit Kars should consider all these situations.
Places to Visit in Kars
Kars, which has become very popular in recent years, has many attractions to visit during the winter months. A 24-hour trip to Kars or staying here for a few days is popular. Those who wonder how many days it is necessary to stay here to visit Kars should stay here for at least 3 days if they want to see all the beauties in the city. You can go for a walk in the city center by going to a historical building, go to the bazaar with traditional products and monuments and discover its natural beauties. Sarıkamış, Kars Castle and Kars Museum are the places that attract the most visitors. Those who want to stay in Kars for a long time should explore the Baltic architecture, go to the highlands, take sleigh rides, and ride horses.
Kars Castle
There are three important gates: Celal Baba's tomb, which has survived from the 12th century, Water Gate, Kars Castle's Ceribaş Gate, Kağızman Gate and Behram Gate. This castle was built by Firuz Akay in the name of Sultan Melik Izzeddin, who was the Saltuk dynasty, in 1153. Built in the 12th century, the castle was destroyed by Timur in 1386. In 1576, the Ottoman Sultan III. It was rebuilt by Murat. III. Lala Mustafa Pasha, who came to Kars upon the order of Murat, had the castle and outer walls rebuilt. 40 years after the 1877-1878 Ottoman-Russian War, it was in ruins and lost its originality. Thanks to the Harakani Airport flight ticket deals, you can also visit this unique castle.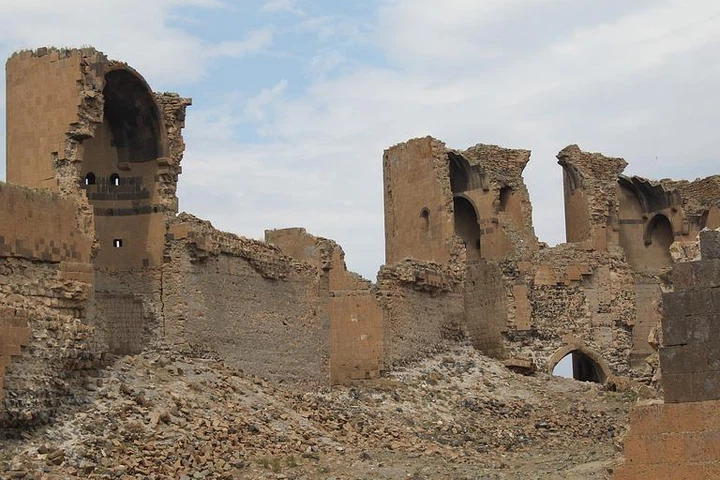 Kars Museum
Kars, which was the first settlement in the transition from the Caucasus to Anatolia, is a place where many civilizations lived. The Ani site, which was included in the Silk Road in 1959, is a provincial villa that has been turned into a museum to protect the archaeological settlements and cultural values ​​in the city. In the following periods, the Apostolic Church, known as the Kümbet Mosque, was converted into a museum due to the increase in the number of preserved remains in the region. It was opened to exhibition between 1964 and 1978. The museum building, which was built in the İstasyon district in 1981, began its service in 1978.
Allahuekber Mountains National Park
It is located in the Allahuekber Mountains of Sarıkamış, where 90,000 soldiers were martyred during World War I. This place reflects the spirit of the war era and is also famous for its natural beauty. There is a Scots pine tree in this park, which is located on the border of Kars and Erzurum districts. After climbing to an altitude of 2100 – 2200 m from Sarıkamış forest, yellow pine, pine species, aspen and juniper trees can be seen. Some of the wild animals living here are bird species, bear, wolf, rabbit, pig, badger, fox, squirrel and lynx. Fish partridge, wild pigeon, crow, magpie, starling, jay and trout, carp and some reptile species live here. It is known that animals such as snakes, lizards and turtles also live. By purchasing a Harakani Airport flight ticket, you can come to this city and observe many animal species by going to this excellent park.
Kuyucuk Bird Sanctuary
Kuyucak Bird Sanctuary is among the must-see places in Kars. 182 bird species live in Kuyucuk Bird Sanctuary, which fascinates those who see it, and attracts visitors from all over the world. Covering an area of ​​245 hectares, the lake is a Ramsar registered area covering 416 hectares and has a height of 1627 m and a depth of 13 m. Located 40 km from Kars city center, the Lakes region is a very important bird paradise not only for Kars but also for all of Turkey.
Lake Çıldır
Lake Çıldır, which is among the must-see places in Kars, receives many visitors every year. Great photos can be taken here, especially in the winter months when the freezing weather prevails. Lake Çıldır, the second largest lake in the Eastern Anatolia region, has the freshest water in Turkey. Boat tours are organized here during the summer months. In winter, different activities such as strolling on the frozen lake, sledding, mirror carp hunting, fishermen breaking the ice are also held. Therefore, it is very enjoyable to spend time here.
Kars Popular Destinations