Trabzon Flight Ticket
Trabzon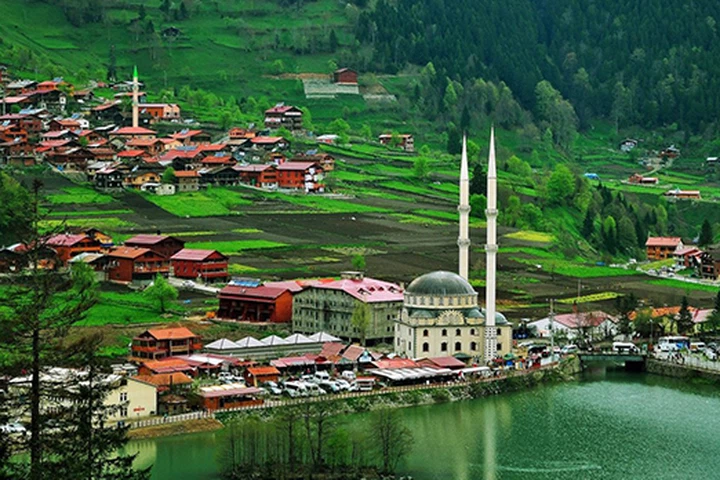 The list of places to visit in Trabzon is quite extensive thanks to the historical artifacts and natural beauties found here. Trabzon, which has a history of 4000 years, is known as the home of civilizations. There are many beauties waiting to be seen in this city.
Located in the Black Sea region, Trabzon is the second largest city after Samsun. The air of this city, which leads the highland tourism in Turkey, is rich in oxygen. It makes you feel peaceful and relieves fatigue. The beaches in Trabzon are quite similar to the Mediterranean and Aegean beaches. Local dishes are also legendary! With its unique structure, Trabzon is one of the most beautiful cities in Turkey.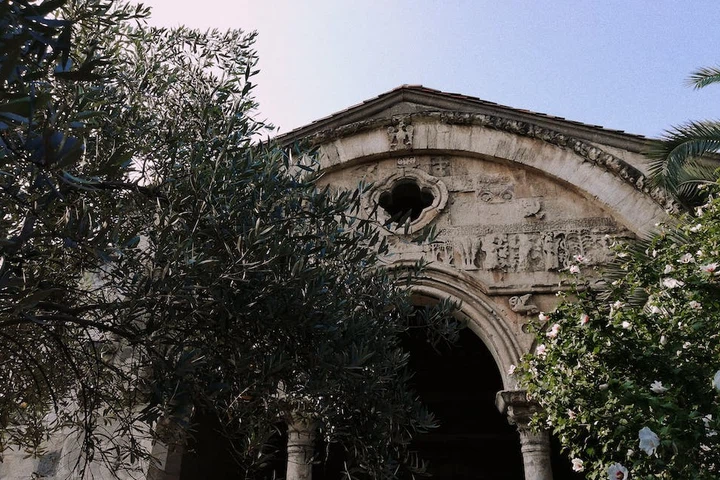 Trabzon Attractions
Trabzon, one of the most beautiful cities of the Black Sea, is a city covered with forests and has many places to see. There are many natural alternatives such as valleys, streams and slopes. Sümela Monastery, Uzungöl, Atatürk Mansion are the places that receive the most visitors. Hıdırnebi Plateau offers an unforgettable holiday opportunity with Trabzon Museum, Sera Lake and many other natural attractions. To make your list, grab a pen and paper and create a travel plan for yourself.
You can reward yourself with these beauties by purchasing a Trabzon airport flight ticket as soon as possible! There are too many places to visit in Trabzon. We have prepared a list for you by choosing the most beautiful ones.
Historical Places to Visit in Trabzon
This list includes museums, castles and structures that have become the symbols of the city.
Trabzon Castle
Trabzon Castle, located in Araklı district, is among the symbols of the city. This castle, which is one of the highest places in the city, starts from the seaside and extends up to the hill. You can choose this place for both a historical trip and a walk in touch with nature. There are many historical artifacts and various historical ruins in the castle. Some of those:
• Church of Panagia Chrysokephalos
• Tower Gates
• Zaganos Gates
• Imaret
• Yeni Friday Mosque
• Zagnos Bridge
• Government House
• Double Bath
• Tower Bath
• Şirin Hatun Mosque
• Amasya Mosque
• Pazarkapi Mosque
• St. Andrea's Church
• Iskender Pasha Fountains
• Haci Arif Hammam
• Tophane Bath
• Yarımbıyıkoğlu and Kundupoğlu Houses
Trabzon Hagia Sophia Museum
This building, which was built as a monastery church, was used as a church for a while. Later it was used for purposes such as military hospital and warehouse. It is one of the most important historical monuments to be seen today. It attracts attention with its colorful embroidery, motifs and pictures.
Trabzon Museum (Kostaki Mansion)
This museum, which was built in the early 1900s, is located on Zeytinlik Street. Atatürk stayed here for a while.
The museum mainly consists of the following sections:
• Administrative Division
• Ethnographic Works section
• Mansion Display
Archaeological Artifacts Section
Artifacts from different periods of history are exhibited here. The arrangements made to describe the life of the mansion also make this place wonderful. The museum, with its hand-embroidered decorations, has a nostalgic, historical and cultural atmosphere.
SUMELA Monastery
It is a monastery located on steep cliffs on the Montenegro slope in Altındere Valley. Sümela Monastery, located in Maçka district, is 300 m higher than the valley and 1500 m above the sea. There are many rumors about this Greek Orthodox monastery, which is also called the Monastery of the Virgin Mary.
The monastery, which is on the UNESCO World Cultural Heritage Tentative List, has a very mystical atmosphere. It contains the following;
• Guard rooms
• Monastery buildings and chapels
• Guest and monk rooms
• Library
• Various frescoes
• The bedrock church
• Kitchen section Holy spring
Ataturk Mansion Museum
Located in the pine forests, Atatürk Mansion Museum is the place where Atatürk stayed when he first came to Trabzon. In this museum, there are carpets, porcelain, furniture and paintings belonging to Atatürk from the 19th and 20th centuries.
Natural Places to Visit in Trabzon
If you are creating a travel plan for yourself before purchasing a Trabzon flight ticket, you should know that you should spend more time in natural areas.
There are many natural beauties here, such as places to watch scenery, lakes, plateaus, parks. Some of those:
Boztepe
It is located in Ortahisar district, which is very close to the city center and has an excellent view. It is a great place to watch sunrise and sunset.
There is a tea garden and a cafe here. It is one of the best resting places of Trabzon with its view and fresh air.
Zagnos Valley Park
It is among the newest and quite green architectural areas of Trabzon. Activities such as photo shoots, hiking and picnics can be done here. You should not forget to see the historical Zagnos Bridge here!
Altındere Valley National Park
Located on the border of Maçka district, this park is established on an area of ​​4800 hectares. It is a very peaceful place with its virgin structure, bird sounds and clean air. You can participate in sports and cultural events held here.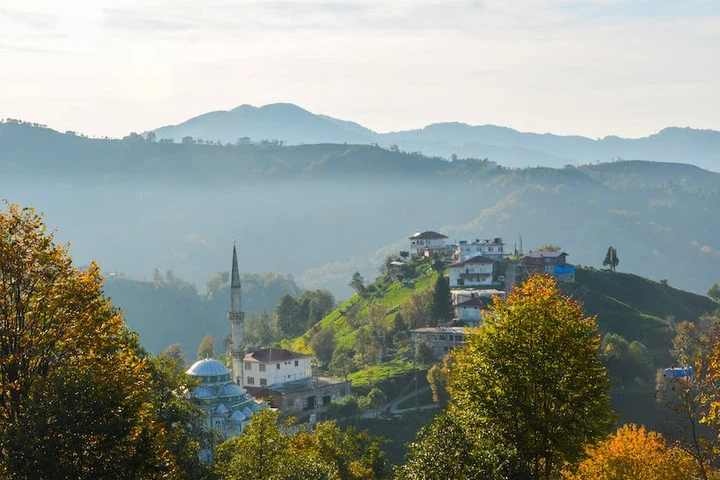 Trabzon Highlands
You can come here by purchasing a Trabzon flight ticket and having a pleasant journey. The first thing you will encounter when you come here will be fresh air.
Here are some of the perfect natural beauties waiting for you:
• Sultan Murat Plateau
• Karadağ Plateau
• Galley Plateau
• Kiraz Plateau
• Haldizen Plateau
• Karester (Garester) Plateau
• Tonya Erikbeli Plateau
When to go to Trabzon?
This city is so beautiful that it looks great in every season. For this reason, it is a city where you will be happy whenever you come. Different events and entertainments are held here every month of the year. It is a city that you will not return without having fun. In this city, where the winters are very harsh and foggy, the summers are rainy. It is nice to be here in all climatic conditions.
For those who want to see the plateaus, we recommend them to come in summer. However, you should also take rain clothes with you. Because even on the hottest days, it can rain suddenly. The most joyful times in the city are summer months. If you want to visit Trabzon in the best way, you should come here as soon as the summer season starts.
Trabzon is a great place to watch the colorful environment in autumn and the snow scenery in winter.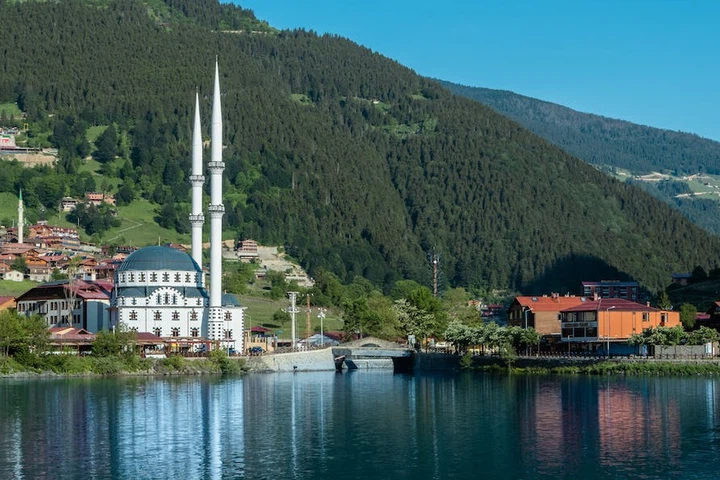 How Many Days Do You Need To Visit Trabzon?
Even a week is less than a full tour of the city. Because the plateaus take most of the time on the trip. If you are not going to go to the plateau, 2-3 days will be enough to visit the most important places.
How to go to Trabzon?
People coming here from the Black Sea region can use the bus. However, the best option for visitors coming from other regions is to buy a Trabzon Airport flight ticket. Trabzon International Airport takes 12 minutes to the city center and is approximately 12 km away.
Where to stay in Trabzon?
There are many accommodation alternatives for individuals who wonder how long they need to stay here in order to visit Trabzon. If you want to reach the whole environment easily, you should choose accommodation located in the city center. You can choose Trabzon Hotel or Garden Inn hotels to listen to the fierce waves of the Black Sea. Pensions and apart hotels are also among your options. In addition, those who want to have a different experience can stay in bungalow houses.
What Gift to Buy from Trabzon? Where to Shop?
We recommend the stores on Kunduracılar Street. Here you can buy many gifts such as various fabrics, copper items, tea, nuts. We have prepared a list that can help those who are wondering what to buy from Trabzon:
• Concrete halva
• Trabzon donut
• Karayemis
• Vakfikebir bread
• Yellow cookie (Trabzon cookie)
• Trabzon filigree and wicker
What to Eat in Trabzon?
Meals such as Akçaabat meatballs, covered pita with minced meat, and muhlama are the most popular dishes of the city. Anchovy and different dishes made from anchovy also have an important place in Trabzon cuisine. Foods such as Sarambula prepared with split rice and corn, chard, leek, Laz pastry, Hamsiköy rice pudding, persimmon, Pepeçur are among the must-eats.
How is Trabzon Nightlife?
University students who come here for education make the city crowded, lively and dynamic. After 9:00 P.M., most places close and people go home. Unfortunately, there is no nightlife like Istanbul or Izmir. However, there are some places to spend time. Stage Bar, Barikat Cafe Bar, Koklis Bar are some of them.

What are Trabzon Festivals?
Local people with local activities experience the peak of entertainment. Some popular local activities of Trabzon:
• Şalpazarı Ağasar Culture Festival
• May Seventh Walk
• Hıdırellez Spring Festival
• Sea Entertainments
• Soguksu Festivals
• Tonya Zere Highland Festival
• Hamsiköy and Surrounding Village. Rice Pudding Festival
• Hırsafa Montenegro Festivals
• International Akcaabat Music and Folk Dance Festival
• Demirkapi Soguksu Festivals
• Montenegro Highland Festivals
• Dede Korkut Boğaçhan Culture and Art Festival
• Traditional Hıdırnebi Plateau Festival
As a result, Trabzon is a place where there are many alternatives in terms of places to see, activities to do and dishes to taste. We told you, you can come and see!
Trabzon Popular Destinations