Diyarbakır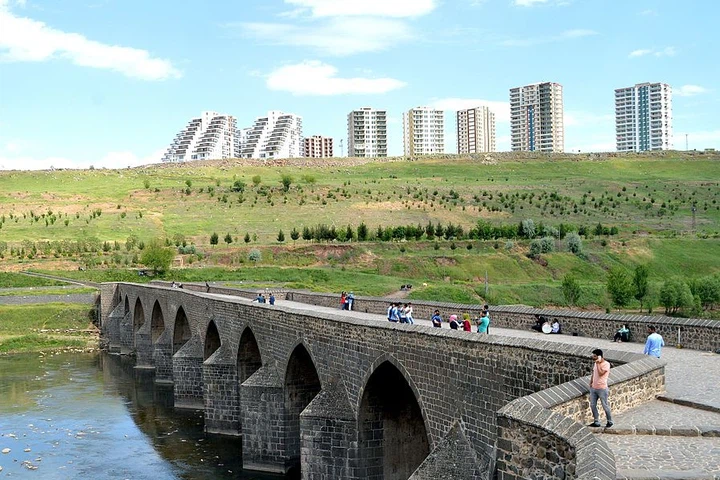 Diyarbakir bus ticket opportunities allow you to access your Diyarbakir card much faster and easier. In addition, it helps you to experience unforgettable moments by offering a trip full of historical and cultural memories. Located on the banks of the Tigris River, this city has a completely different atmosphere with its unique natural beauties and geography. The history of the city, which dates back to ancient times, is extremely full. This city, which has a history of approximately 9 thousand years, reflects the most important traces of history. The city, which has hosted different cultures and civilizations, has about 33 tribes.
The deep traces left by many civilizations in the city have allowed this city to develop significantly in terms of architecture. The city, which has a completely different architecture compared to other cities around it, is therefore quite remarkable in all trips. In the city, which is located in the Southeastern region of Anatolia and has 12 crowded cities of the country, transportation options are also highly developed.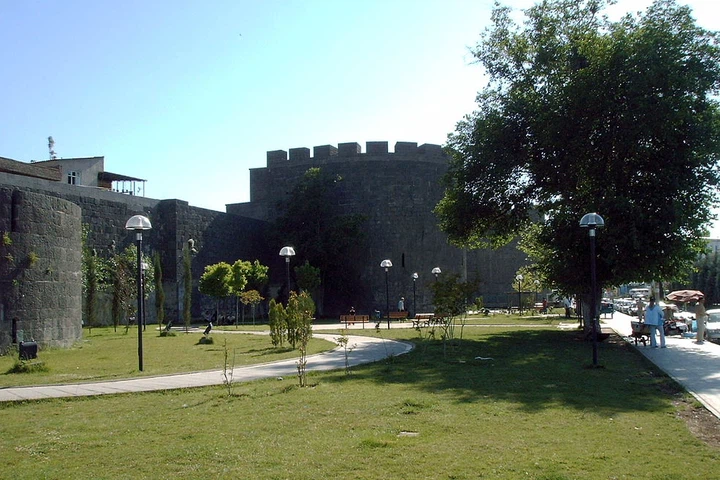 Diyarbakir Attractions
Places to visit in Diyarbakir are related to the fact that the city is highly developed in terms of history and culture, and there are many. Diyarbakir, which is about to host many historical buildings, has many world-famous buildings. The Malabadi Bridge, which amazes those who see it with its 150 m length and 74 cm width, has an important place among these structures. This stone bridge, which reflects the Artukid period and has an unusual shape, has achieved worldwide fame. Diyarbakir also has many walls and is a mystical region. In order to have the opportunity to closely examine many details in this city, which has an impressive sociological structure and architectural structure, you should definitely give priority to places to visit during your city visit. By exploring many places in this city closely, you can have the chance to add new ones to your unforgettable moments.
Many inns, covered bazaars and bazaars were also established in Diyarbakir, which is located on the silk road, which has played an important historical role. Although most of them have unfortunately not survived to the present day, those that have survived are still open to visitors. For example, Deliler Inn welcomes the entire city crowd every day. You can mingle with the city crowd by visiting this place. In the city, where the number of mosques is quite high, you can definitely discover the most important mosques and explore many churches closely.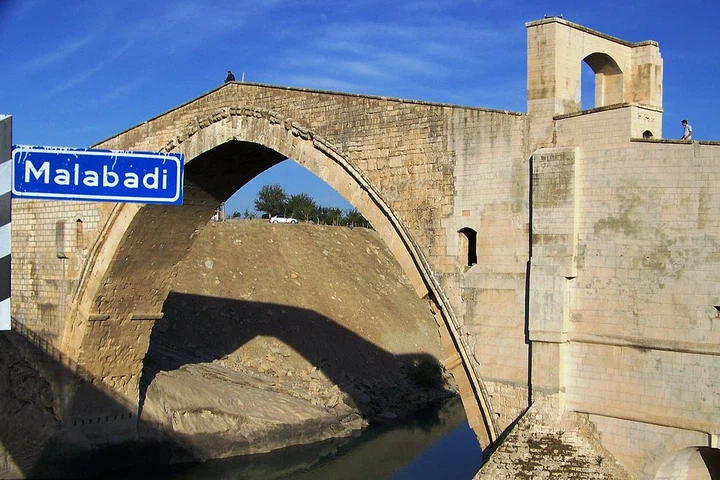 Silvan
Silvan, which is approximately 80 kilometers from the city center, is one of the important places that Kurds frequently visit. This place, which hosts many historical treasures, best reflects the surviving works of different civilizations. This region, which is also close to the Malabadi Bridge, is one of the regions that must be visited during Diyarbakir visits. Moreover, it is possible to reach the region in a much more advantageous and comfortable way with Diyarbakır bus ticket opportunities.
Ten-Eyed Bridge
When it comes to places to visit in Diyarbakır, the Bridge with Ten Eyes also attracts a lot of attention. This bridge, which history and architecture enthusiasts should definitely explore closely, is one of the structures that has become a symbol of the city. This architectural masterpiece, which is approximately 178 m long, has an extremely important place with its feature of connecting both sides of the Tigris river.
Harput Gate
Harput Kapı, also known as Dağ Kapı, is known as one of the four gates of Diyarbakır Castle. It is estimated that the gate, surrounded by two large castles, was built by the Roman Emperor Constantine. You should definitely visit the gate, which attracts the attention of many tourists with its interesting motifs.
Zinciriye Madrasa
The exact date of construction of this important building, which is located in the Sur district of Diyarbakır and must be seen, is not known. According to estimates and researches, this madrasa, which is thought to have been built in 1198 or 1236, has a large courtyard and stone hall. The Zinciriye Madrasa, which has an important place both in terms of history, culture and architecture, manages to fascinate everyone who sees it at the first stage. You can also explore this uniquely beautiful place by including it among your visiting points, and experience moments where you can't get enough of the cultural traces of the past.
Virgin Mary Syriac Ancient Church
Located in Sur district, this church stands out as one of the most frequently visited historical values. This historical building, which was built by the Orthodox Assyrians about 300 years ago, has huge poplar trees and a garden adorned with colorful flowers. It is quite possible to find traces of Byzantine and Roman periods in this church, which offers magnificent views and reflects Diyarbakır's original black basalt stone in the best way. Moreover, in this unique place, many different religious motifs, lightings and decorations are also close to each other. It is very pleasant to look at. You can spend a productive and valuable time in this place, which you can reach in a short time via Diyarbakır Bus Terminal, and take many photos.
Domestic Gardens
Hevsel Gardens, which was included in the UNESCO World Cultural Heritage List in 2015, met both the production needs and cultural needs of many civilizations that lived in this region. The Evsel Gardens, which have an important place in the history of the 7,000-year-old Diyarbakir castle with its unique gardens, is a kind of heritage site. Diyarbakir, a city that attaches great importance to garden culture, aimed to inform the public on many issues by opening Hevsel gardens to the public and creation. This place, which attracts the attention of many local and foreign tourists and is indispensable for Diyarbakir visits, does not neglect to offer unique views in every season of the year.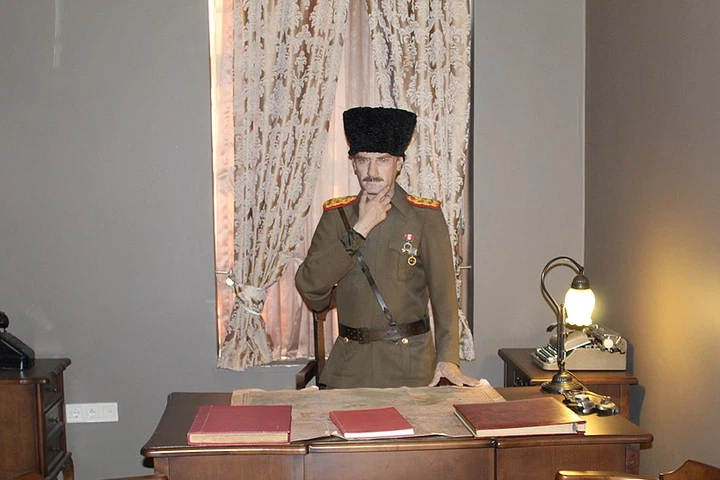 Diyarbakir Archeology Museum
Diyarbakır Archeology Museum was stolen in 1934 and moved to its new building in 1986. It is possible to come across traces of many cultures and civilizations in the museum, which is home to many historical artifacts and ruins. There are approximately 11,000 artifacts in the museum, where neolithic artifacts from the region are also exhibited. While each work is at the forefront by witnessing different stories, visitors also experience unforgettable moments by experiencing a time travel.
Tigris River
The Tigris River, which has witnessed many wars in history and has an important historical place, is in an important position for many cities, including Diyarbakir. In addition to its location, the fact that the river has such an important place plays an active role in offering unique views. The Tigris River, which is visited by foreign tourists every time they visit Diyarbakir, promises unforgettable moments.
Hasuni Caves
The Hasuni Caves, which can be easily reached via Diyarbakır Bus Terminal, are approximately 7 km from Silvan. This place, which was used in the Mesolithic era and is one of the oldest settlement caves in Anatolia, carries the traces of both Christianity and the medieval period. Artifacts such as many stone churches, cisterns, stairs and aqueducts are also located here and impress those who see it.
Stations of Diyarbakir