Aydın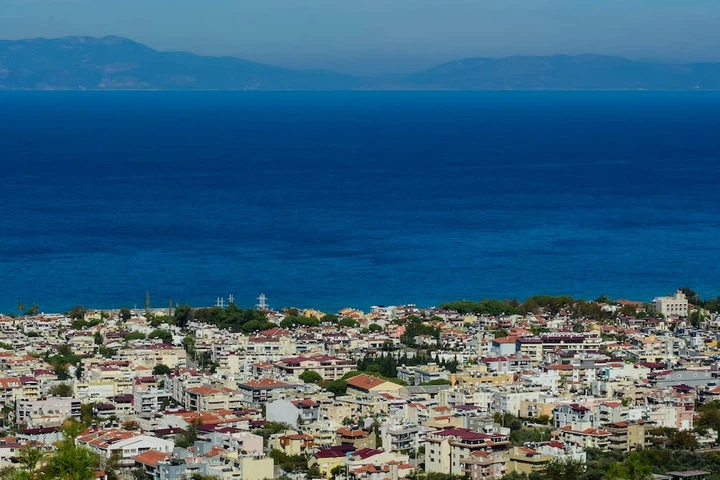 By buying a Aydın bus ticket, you can go on a journey to one of the most popular cities of the Aegean region. It is among the most important cities of the country in terms of both tourism and agriculture. From the past to the present, it has been one of the valuable cities due to its geography. Aydın has hosted many civilizations in the past. Anyone who wants to see and visit the ethnographic and archaeological values remaining from the civilizations that lived on these lands should definitely go to Aydın.
It can give you a very pleasant experience with its natural beauties, beaches, ancient cities, parks, thermal facilities and plateaus. When planning before going to Aydın, it may be sufficient to allocate a period of 4-5 days. Especially in the summer season, Aydın can be a very logical choice for a holiday. You can do camping activities not only on its beaches but also in its wonderful nature. During your trip to Aydın, you can find many local and delicious eating opportunities. If you want to choose a city that you will be very satisfied with, Aydın is the right choice.
Altinkum Beach
This beach, which is connected to the district of Didim, is one of the few beaches in Turkey. Thanks to its golden sands, you can guess what awaits you, since its name is Altınkum Beach. It is one of the indispensable addresses of summer holidays with the length of the beach and the clean water of the sea. The fact that the beach has received a blue flag also gives confidence to the visitors in this regard. Even people who do not know how to swim can easily swim in the sea, it is quite safe due to the shallowness of the water.
There are many different activities where you can enjoy nature, not just swimming. You can rest your soul in parks and walking areas. When asked about places to visit in Aydın, one of the first places that comes to mind is Altınkum Beach. If you want to stay in hotels and hostels near the beach, you can get service at a very affordable price. This beach, which offers opportunities for water sports, can be a good choice for a holiday.
Lake Bafa
It is the largest lake in the Aegean Region. The gulf that opens up to the Aegean Sea, Lake Bafa, was taken under protection in 1994. If you are looking for a peaceful trip where you can see many kinds of animals and plants, Lake Bafa may be the right choice. You can enjoy the open air with the smell of olive and pine trees around the lake. Islands with monasteries and castles can be seen in the area where Lake Bafa is located. While one of the islands has a connection with the land, it is necessary to take advantage of the boats for the other. It will be a visit that people who are nature lovers will enjoy very much.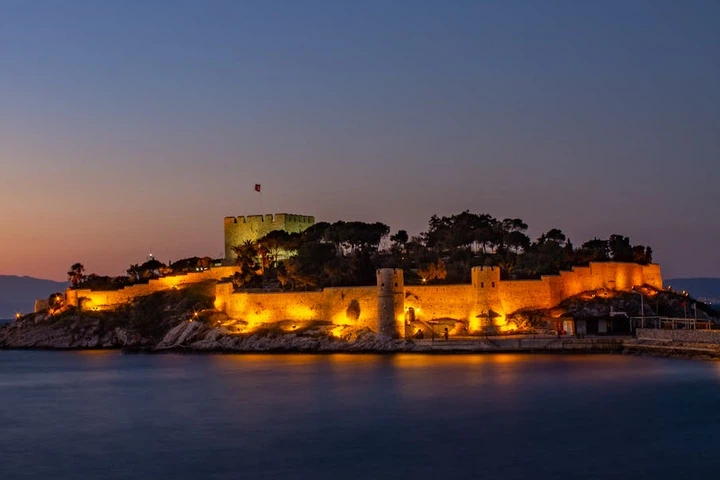 Kusadasi
Kuşadası, the third largest port in Turkey, can be called the paradise of tourism. It is one of the tourism centers in Aydın, which hosts the most domestic and foreign tourists during the summer months. Kuşadası is a place that preserves not only the great harbor and sea, but also the experiences in its history. You can easily reach the Aydın Bus Terminal. While you have a pleasant holiday, you also have the opportunity to see historical places. You can include places such as Ladies Beach, Zeus Cave, Dilek Peninsula National Park during your visit to Kuşadası.
Nazilli
It is the second most populated district in Aydın. It is one of the oldest settlements in the Aegean. Nazilli has included many civilizations in the past. The traces of the principalities that have lived can still be seen very clearly today. For those who are interested in history, it can be a trip that will be full of history and with its beautiful weather, it can be a good trip for body and soul. You can have a lot of detailed information in Nazilli Ethnography Museum. In this museum where special pieces are exhibited, you can find pieces from many civilizations. It can be fun to spend time in open-air museums in nature.
Soke
It is a settlement located in the sea in the past. Thanks to the alluviums in the Büyük Menderes, it has become a plain. While Söke has influenced many people due to its formation, it has also been home to dozens of civilizations. With its rich history There is a history that goes back to 5 thousand years. History starting from the Hittites; It dates back to Phrygians, Lydians, Persians, Romans, Seljuks and Ottomans. Soke, which has come to the fore with its historical structures, carries the traces of all the civilizations it has on it. You will not be able to decide which one you should go to with its ancient cities.
Güvercinada Castle
The castle, which was built by Barbaros Hayrettin Pasha, is a very magnificent structure. The castle, which was built to protect the port, was used for protection during the Peloponnese Revolt. Around the island, walls of about 3 meters were built by İlyas Ağa. It is written that the island, which is included in the Seyahatname written by Evliya Çelebi, was used to prevent attacks from pirates. For this reason, it is also called the Korsa Castle among the people. You can take advantage of the transportation vehicles that serve to stop by the castle. It is quite effective to watch the island from the opposite side in the evening. can be addictive. Aydın is one of the places that people who buy bus tickets should not forget to visit.
Hand Statue
The statue, located on Atatürk Boulevard, is opposite İsmail Cem Friendship and Peace Square. The Hand Statue is one of the statues that has become a symbol for Aydın. It shows a white hand holding black doves and a white dove. Representing peace and unity, the sculpture meets the unique blue of the sea and presents a very beautiful visual. Going at sunset can provide you with more pleasant views.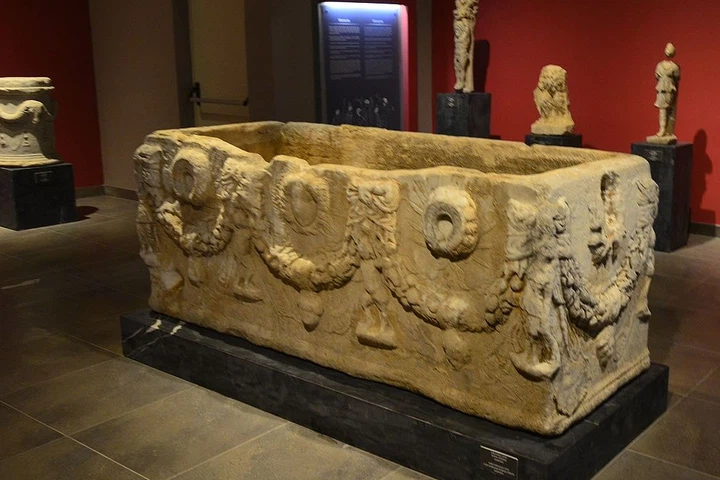 Aydın Archeology Museum
In the city of Aydın, museology started in ancient times. The Archeology Museum, which was collected and put into its final form, is located in a large garden. It is possible for people who are interested in the history of the geography they live to come across exhibitions that will attract their attention. Stone works from Alabanda, Piginda, Amyzon, Orthosia and many other ancient cities are exhibited in this museum. You can have a pleasant time in the museum where there are different architectural pieces. The exhibitions in his different collections are exhibited in accordance with chronological time. Carpets, rugs and clothes exhibited in the ethnography hall are pieces of a more recent history and close to our culture. It is a place you should definitely add to your list of places to visit in Aydın.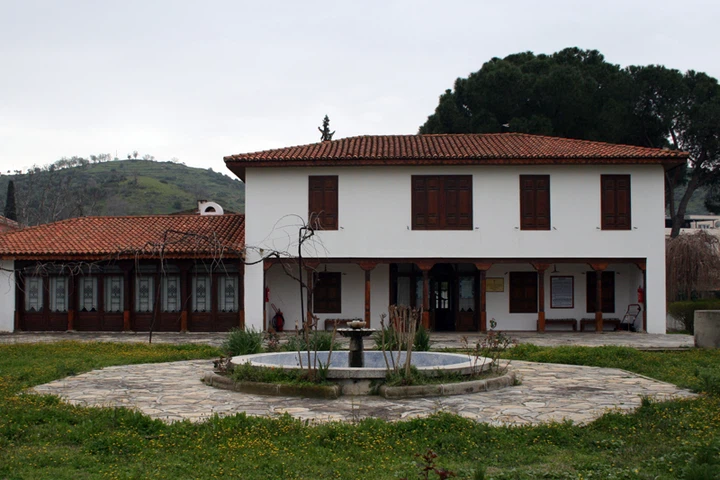 Yoruk Ali Efe Museum
After returning from Izmir, the house where Yörük Ali Efe lived until the end of his life was converted into a museum. After the house fire in the 1980s, it was turned into a museum after some restoration works. The house where Yörük Ali Efe's personal belongings are kept is open to visitors. In addition to personal items such as pistols, wedges, binoculars and identity cards, items such as carpets and rugs belonging to the period were also included. You can also see the letters he wrote during the War of Independence and go on a historical journey.
Arapapisti Canyon
The Arapapıştı Canyon, which is shown as the 8th wonder of the world, is one of the natural beauties worth seeing. There are many different legendary stories about the canyon, you can listen to these stories from the locals when you go to see it. You can find some historical buildings from the Persian period around the canyon. It has been very well preserved in the caves and ruins from the Romans and Byzantines.
Aydın has many places to visit and see, it does not end with counting and seeing. In this city, which contains many cultures, you can make very pleasant trips. Aydın Bus Terminal offers many opportunities for transportation to go to places in its districts. You can get service easily without any problems in transportation. It is one of the cities that always offers the opportunity to go, whether in summer or winter. You can end your trip without neglecting to shop at the places where olive and fig cultivation is done. It will be an Aegean city that you will want to come back to.
Stations of Aydın