Seoul Flight Ticket
Seoul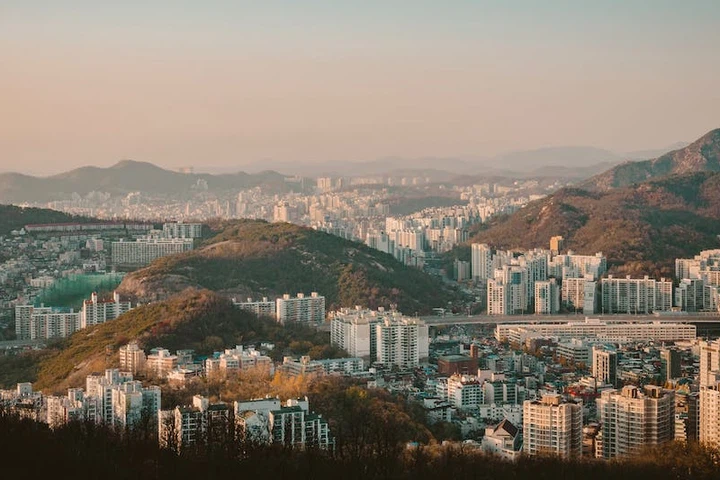 Seoul
You may visit Seoul for memorable experiences thanks to Seoul flight ticket options. Furthermore, with a Seoul airline ticket, you may go to this wonderful city in luxury and safety.
Seoul, South Korea's capital, is the nation's largest metropolis. Seoul has a population of almost 10 million people. In Seoul, which is one of the most violent cities in the world with a high population density and which houses the bulk of South Korea's people, there are 522 districts known as 'dong.' One of these localities is 'Gangnam-dong,' which is mentioned in the song 'Gangnam Style.'
Several skyscrapers have been developed in the city to accommodate the need for housing in a densely populated metropolis. In cities where contemporary design is widely accepted, 640-meter-high buildings may have a dizzying impact. In Seoul, since there is no central location, each area has its own center. Every product needed for apparel and everyday necessities may be obtained everywhere, and you can visit these locations whenever you want.
You may get to the tourist sites in more than 500 different sections of Seoul via buses, taxis, subways, and other modes of transportation. The metro is the most common means of transportation within the city. However, you should know where to get on and which way to go in the well-developed metro system. You may take a picture of the metro map with your phone and bring it with you. In Seoul, Korea's most popular tourist destination, you may have amazing times.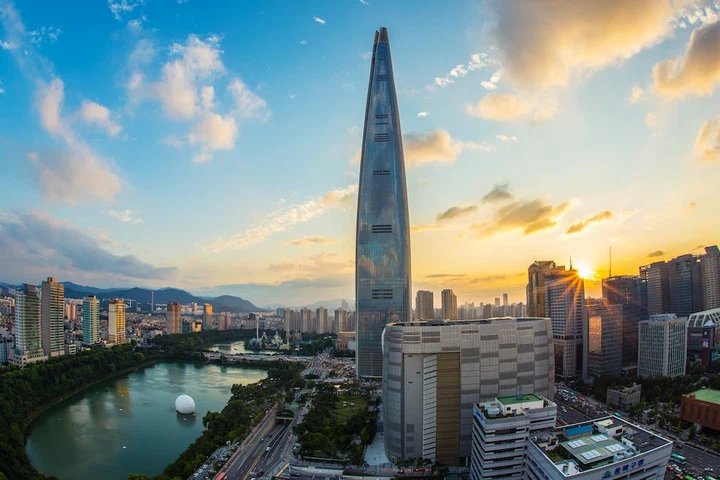 When to go to Seoul?
In Seoul, South Korea's capital, you may experience all four seasons. Nature takes on a new color each season in Seoul, where diverse climatic features are evident at each season. The temperature rises and there is precipitation in the summertime. Oil showers can sometimes occur in the winter. There are a few showers with gentle winds, but it normally rains all the time. The city's humidity rises as a result of heavy rains and high temperatures. Traveling in this thick air is difficult. During the winter, there are few prospects for tourists. Seoul's winters are lengthy and brutal. Temperatures plummet dramatically as summer comes to an end.
The winter time is the coolest in the city. The city is not suitable to visit during the lengthy and chilly winter season. The greatest time to visit Seoul is between the summer and winter seasons, between the spring and fall. The months of April and June are also ideal for visiting Seoul. Spring arrives in the city, bringing with it a riot of hues. Everything becomes pink as the cherry blossoms bloom. Autumn is also a great time to explore the city. Because the precipitation steadily diminishes over this season, you may plan your journey accordingly. Events take place in Seoul around September and November. The city has a number of festivals. Touring Seoul in the fall involves taking part in a variety of activities in beautiful weather. Those who are wondering how many days it is essential to remain here to visit Seoul may have an excellent vacation when all of these things are considered.
Places to Visit in Seoul
Seoul is one of Asia's most populous destinations. Seoul, South Korea's capital, will provide you with an outstanding experience. Temples, colorful architectural monuments, rich collections, museums, and art galleries draw tourists to the city. You may have a good time in spectacular historical structures and unique natural wonders. Those who are curious about how many days it takes to get to Seoul should remain at this one-of-a-kind location for at least five days.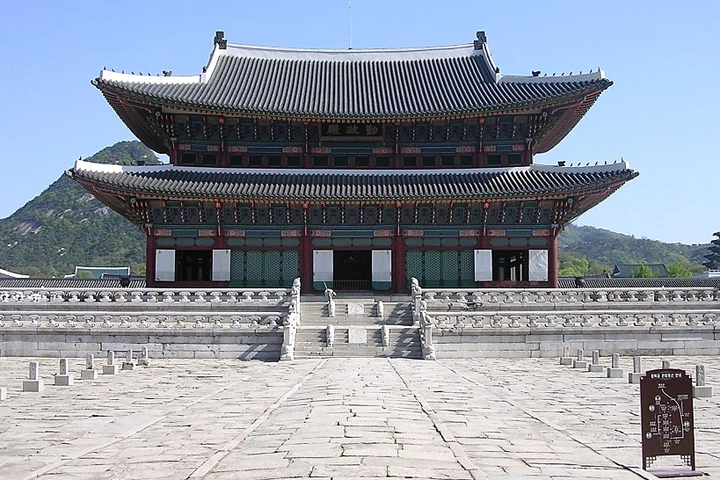 Gyeongbokgung Palace
Gyeongbokgung Palace is the greatest of Seoul's five principal kingdoms, and it attracts a great number of tourists. During the Joseon Dynasty, Lee Seong-gye constructed the Royal Palace in 1395. This building was reconstructed after being destroyed several times throughout the years. It was meticulously repaired after World War II and again in the late twentieth century. During his reign in the palace in the 15th century, King Sejong developed the Korean alphabet known as Hangeul. Because of his passion for both art and technology, he is regarded as one of the most renowned personalities in Korean history. Shinmonmon, Kenshunmon, and Eishumon are the titles of the entrances placed from the outside main gate. The palace is divided into several sections, including actual government areas and royal private spaces. The royal private realm is divided into sections known as the King's Apartments, Queen's Apartments, and King's Mother's Apartments. The palace is free to enter for men and ladies dressed in traditional Korean hanbok. These outfits may be rented in town. With Seoul Incheon airport airline tickets, you may visit this one-of-a-kind location.
Deoksugung Palace
The 15th-century Royal Palace, situated across Seoul City Hall, was one of the Joseon Dynasty's palaces. This was the home of Gassan Daegun, the older brother of Seonjong from the Joseon Dynasty before it was repurposed as a palace. It was named after the last king who resided there in commemoration of his father and means "noble longevity palace." Before being awarded its current name, the palace was known as Jeongneung-dong or Gyeonggung Palace. Following King Gojong's death in 1919, several of the structures surrounding the palace were removed and replaced with a pond and pathways. The lone Western-style edifice in the palace's complex was destroyed by fire in 1910 and rebuilt with a single platform.
Each day except Mondays, the Joseon-era Changing of the Guard event is conducted at the palace's main gate, Daehanmun. Jeonggwanjeon, another remarkable edifice within the palace, was utilized as a banquet hall for foreign guests. The structure, which was completed in 1900, was designed by Russian architect Al-Sabatin. This is the tiniest of Seoul's five great palaces, yet it is regarded as one of the most critical places in the city because of its unusual construction that incorporates numerous architectural styles. If you are visiting Seoul's main square and have time, you should surely stop by this remarkable structure. Its location in the downtown area, opposite the city hall, makes it convenient for travelers in terms of getting around. The Seoul Incheon Airport airline ticket service makes it simple to visit the city here.
Gwangjang Market
This marketplace, which has over 5,000,000 stores and seller stands, covers an area of 42,000 square meters. There are over 20,000 employees and over 60,000 guests every day in this one-of-a-kind location. If you like clothes, you should certainly visit the Hanbok store on the second level as well as the second-hand clothes shop. This happens because Gwangjang, one of Seoul's largest and greatest food markets, offers a plethora of street food shops to sample. It is a must-visit for people who wish to sample traditional cuisine. This marketplace, which is one of the must-see attractions in Seoul, must undoubtedly be on your itinerary.
Seoul City Wall
We must not overlook the Seoul City Wall, which is one of the town's must-see attractions. These include the city walls, which are on the UNESCO List of World Heritage and were designed to wrap around the city. 70% of it has been rebuilt and reinforced since 2014. Its wall is more than ten miles in length and has been employed to safeguard the city for about 500 years.
Seoul Popular Destinations